Published on12/29/2017 11:49 am
Mount Kilimanjaro Trekking – How to Cope With Acute Mountain Sickness
Read More
Published on08/16/2017 11:29 am
Sunset African Safaris offers affordable Mount Kilimanjaro trekking packages with a well-planned itinerary. By booking our Kilimanjaro trekking package, you will get the opportunity to enjoy an experience of a lifetime. With our team of highly experienced professionals or mountain guides, you will enjoy a safe and comfortable climbing or trekking adventure. Send us an email at info@sunsetafricansafaris.com to get more details about the Kilimanjaro trekking!
Read More
Published on07/03/2017 3:00 pm
For any help or inquiry, feel free to use our hotline number +255 784 355651 or +255 787 707948.
Read More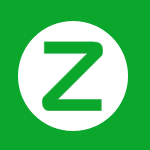 Sunset African Safaris